A well-functioning health system offering universal health coverage to its citizens requires equitable access to health services and technologies such as medicines, vaccines, and devices. Several countries in the Americas have declared universal health coverage for their populations; however, drugs are often financed out of pocket as they are not included in the benefits package.
The World Health Organization (WHO), in conjunction with its regional offices, provides information on the performance of pharmaceutical systems within health systems. WHO, for example, conducted surveys to collect information on key performance indicators for health systems, including the pharmaceutical system. Support from the regional offices allowed countries to assess their own pharmaceutical systems.
The objectives of the system for managing and publishing indicators in pharmaceutical and health technology developed by BIREME in conjunction with the PAHO/WHO Department of Health Systems and Services (HSS) is to gather data on the health and pharmaceutical systems of the countries, generate evidence, and inform stakeholders about the system's performance, enable the identification of effective policies and programs, and promote the efficient allocation of resources.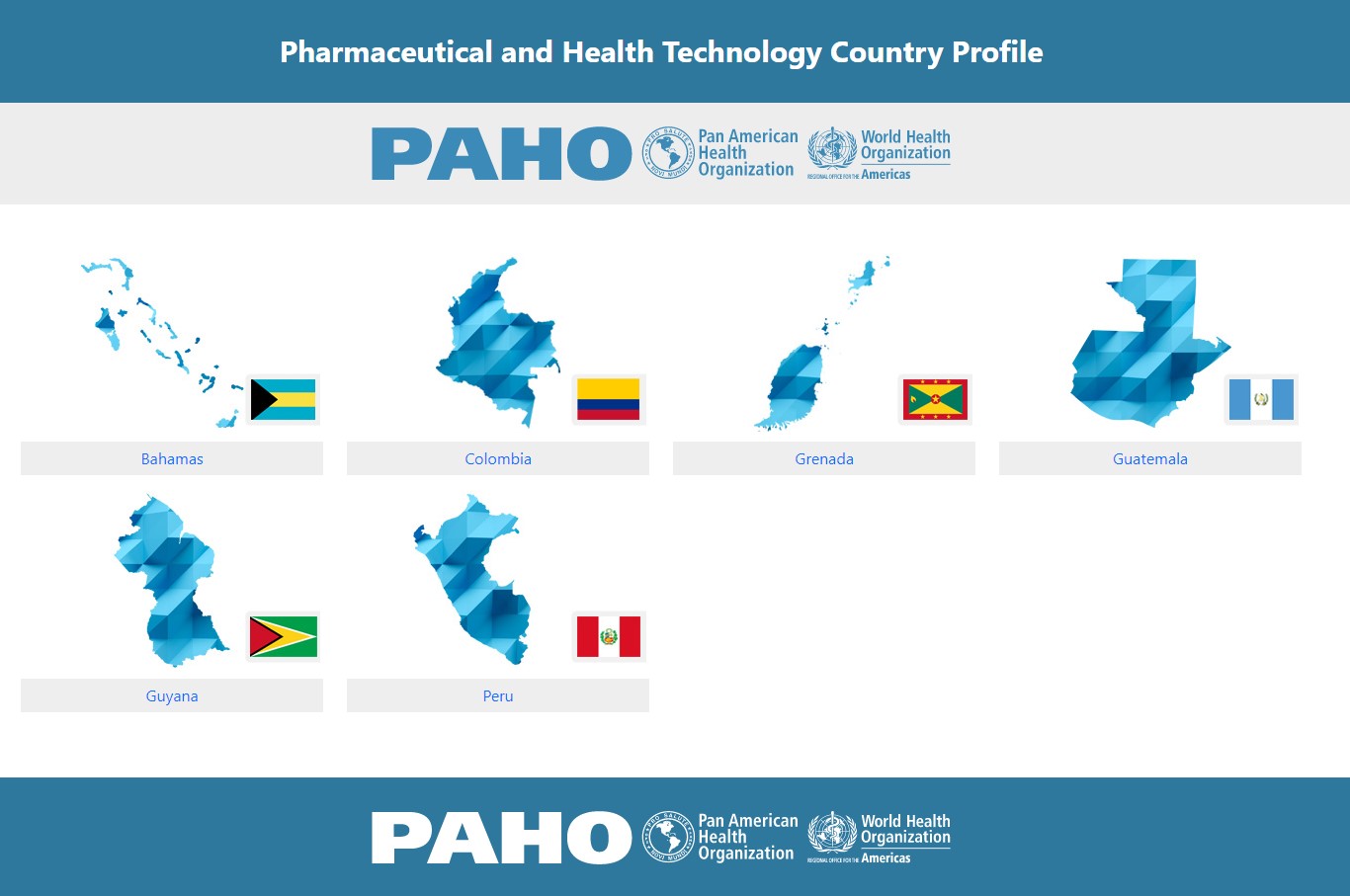 Methodology
The pre-defined indicators were organized by the research team and divided into 13 domains. Data for these indicators were collected through open Internet searches on primary and secondary search engines such as Google and Google Scholar, using Spanish and English terminology. Major data sources include the World Bank, the National Food and Drug Surveillance Institute, Ministries of Health, and the WHO. Internal data provided by country governments directly to PAHO was also included.
The purpose of the country profile system on pharmaceutical and health technology is to provide easy access to the list of national indicators to help users, particularly policymakers, to select appropriate pharmaceutical and health technologies and make informed decisions.
The results obtained during the development of the project were:
A user-friendly web-based interface to manage and browse the list of country indicators;
A mechanism to add indicators by year for each country;
The possibility of viewing the complete list of indicators in a print or download version;
The system currently provides information on indicators from six countries: the Bahamas, Colombia, Grenada, Guatemala, Guyana, and Peru.
In 2022, the strengthening of the operation of the country profile system on pharmaceutical and health technology is related to the training activities of HSS teams (multipliers) and consultants in countries for system administration, which will enable the inclusion and updating of indicators from existing countries, as well as the inclusion of indicators from other countries. The system is available at https://country-profile.bvsalud.org/.