PAHO/WHO's commitment to support the countries of the Region to move forward and achieve the Sustainable Development Goals (SDG)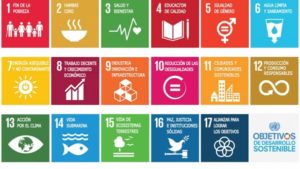 and the 2030 Agenda, using the leassons learned in the Millenium Development Goals (MDG), has driven the SDG to be a cross cutting issue in BIREME's technical cooperation.
The initiative has the support of PAHO/WHO Governing Bodies resolutions , particularly: the "Strategy for Universal Health Coverage", the "Strategy and Action Plan on Health in all Policies" and the "Strategy and Action Plan on Knowledge Management and Communications". The latter proposes the SDG fundaments, especially those related to open and equitable access to information.
PAHO/WHO has adopted key measures to take active part in this new cycle of worldwide commitment of the 2030 Agenda. BIREME, as PAHO/WHO Latin American and Caribbean Center on Health Sciences Information, joins the initiative making available information related to the SDGs in the Regional portal of the Virtual Health Library (VHL), such as bibliographic searches, full-text documents, evidence abstracts, and educational resources.
Initially, information related to SDG 6 – Water and Sanitation was made available in the VHL, (http://bvsalud.org/), launched during the PAHO/WHO Symposium at the 35th Inter-American Conference on Health and Environmental Engineering and at the 59th International ACODAL Congress, held in Cartagena de Indias, Colombia, in August 2016. All presentations from the plenary sessions, as well as the final report with results and recommendations, and  a photo gallery of the event are available at http://www.paho.org/blogs/etras/?p=1804.
In the near future, VHL will also display updated information about the other 16 Sustainable Development Goals, which will turn into windows of knowledge.