The technical cooperation of the Latin American and the Caribbean Center on Health Sciences Information (BIREME), as a PAHO/WHO Specialized Center, aims to develop information products and services that can be adjusted and applied for management, access and use of health information and evidence beyond the Latin American and Caribbean Region. The global actions with the World Health Organization (WHO) will be focused in 2017.
The global meeting of WHO Regional Office Libraries was held on November 24-25, 2016 in Geneva, including PAHO/WHO, representing the Latin American and Caribbean Region. At the meeting, BIREME recovered the history of activities with WHO headquarters and its Regional Offices, and established a new phase of collaboration focused on the Global Index Medicus (GIM): the leadership of the project to strengthen the GIM and renovation of its website, promoting dissemination of the scientific and technical output from the low and mid-income countries.
In 2017, the technological innovations developed at the Virtual Health Library (VHL) will be employed to promote new information products and services at the GIM portal and BIREME/PAHO/WHO will also take part in other activities related to the Institutional Repository for Information Sharing (IRIS), Support to Retrieval of Evidence and establishment of metrics/impact in access and use of information of the WHO.
BIREME's actions with WHO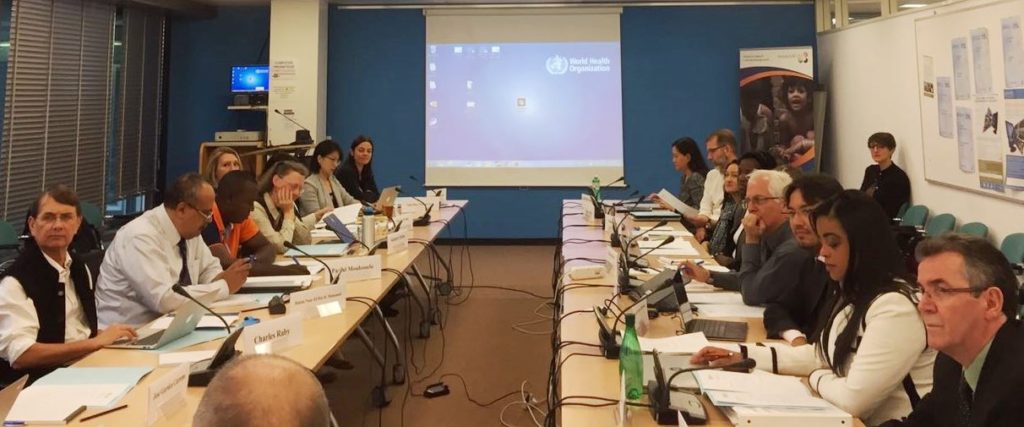 During 10 years, i.e. between 2005 and 2015, several technical cooperation activities were promoted by WHO and BIREME. The Virtual Health Library (VHL) model was adopted as a strategy for management and dissemination of health information of the Community of Portuguese Speaking Countries (CPLP) – Angola, Cape Verde, Guinea Bissau, Equatorial Guinea, Mozambique, Portugal, Sao Tome and Principe and East Timor – within the initiative ePORTUGUÊSe led by WHO between 2005 and 2015.
The experience of BIREME/PAHO/WHO was applied to the initiative TropIKA.net (Tropical Disease Research to Foster Innovation and Knowledge Application), a project for information and knowledge management on neglected infectious and parasitic diseases, coordinated by WHO's Tropical Disease Research (TDR) between 2006 and 2010.
BIREME/PAHO/WHO also collaborated with EvipNet (Network of Evidence Bases Policies) an initiative coordinated by WHO between 2005 and 2015, by developing a global portal to report summaries of evidence, as well as methodology to formulate evidence based policies. Together  with the Ministry of Health of Brazil, this experience was extended with the development and manteinance of the EvipNet Brasil Network and portal, in operation.
These technical cooperation actions encourage the development and strengthening of capacities at local, national and regional levels. Knowledge acquired by the organizations involved in these actions generates a virtuous flow of advances and collaboration, since sharing experiences and learned lessons, in addition to products and services, helps finding solution for common problems and increases opportunities.
According to Ian Roberts, Coordinator of the WHO Library and Information Networks, "after a meeting with BIREME held last November in Geneva, we have established a strategic and collaborative framework, by which the group of the WHO Global Health Library (GHL) and BIREME will work closely to relaunch the platform Global Index Medicus (GIM). We believe that BIREME's leadership in the technical cooperation with the WHO Regional Offices will bring a new dynamic pace for this relevant global project."