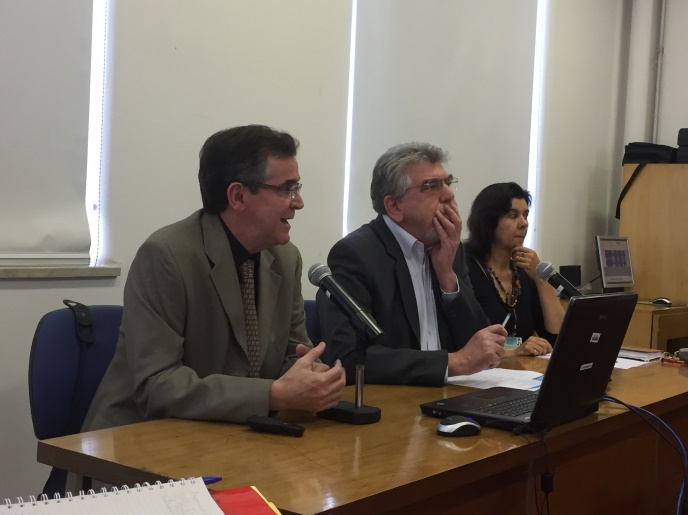 Acknowledging the course taken by the Latin American and the Caribbean Center on Health Sciences Information (BIREME/PAHO/WHO) in the field of public health, as well as the collaborative work with the School of Public Health of the University of Sao Paulo (FSP-USP), the Faculty Committee of this college gave opportunity for a presentation about the BIREME, highlighting its priority lines of actions, information products and services, and future perspective for cooperation.
The Dean of the School of Public Health (FSP-USP) Prof Dr Victor Wünsch Filho invited BIREME for the meeting. Dr Diego González, Director of BIREME, represented the Center, together with the technical area managers Renato Murasaki and Verônica Abdala.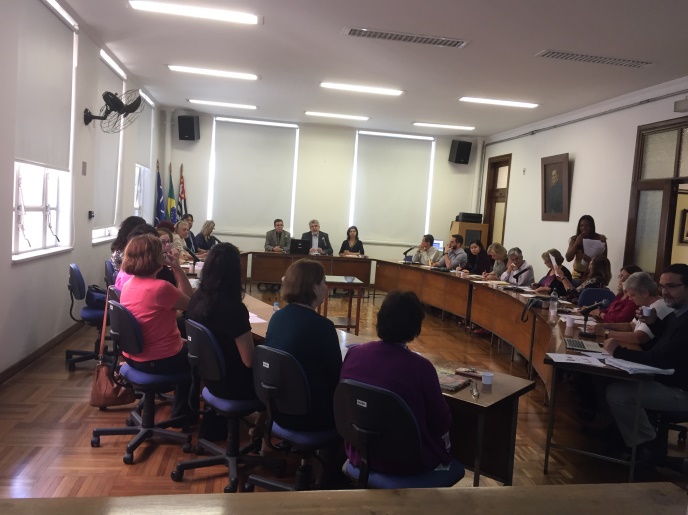 The event was attended by the full professors who comprise the Faculty Committee, and by representatives of other faculty categories and of students, who showed interest in the work carried out by BIREME. They acknowledged the support and presence of the Center at the FSP-USP.
This participation offers a perspective of continuity in the cooperation between BIREME and FSP-USP, which was a pioneer in developing the Virtual Health Library (VHL), focused on the topic Public Health. THE FSP-USP is one of the Brazilian centers that contributes most to the index of LILACS –Latin American Health Science Literature. So far, over 15 thousand records were submitted to LILACS and new articles from nine journals are regularly indexed at LILACS. It is also worth mentioning its contribution to Public Health LIS (Health Information Locator), with more than 4,500 records, and the responsibility of acting as the Executive Secretariat of the VHL Public Health Brazil, in the first years of the development of this Virtual Health Library.
Link of VHL Public Health: http://saudepublica.bvs.br/