With the purpose to enhance the effectiveness and impact of communication actions in the countries, and to coordinate the individual capacities of those in charge of communication to achieve certain objectives common to the entire Organization, the Department of Communications (CMU) of the Pan American Health Organization/World Health Organization (PAHO/WHO) gathered on December 5-8 at PAHO Headquarters communication focal points of the Latin American and Caribbean Representations and Centers to present the recently approved Strategic Communication Plan 2018-22.
The event allowed to consider issues such as: how can PAHO stimulate critical thinking and planning in key communications areas? What does the Organization need to do to expand the capacity of its communications network (with focus on country offices)? Is it possible to leverage existing expertise and best practices for improved collaboration and learning among communication officers and other PAHO colleagues? .

The activities, presentations and actions organized by the CMU team, coordinated by Kevin Cook, involved different areas of PAHO/WHO and enabled the participants to understand the importance of a correct communication approach, identifying their target audience to effectively attain the objectives. It was underlined that merely reporting does not mean communicating, and that it is necessary to 'translate' the actions into benefits for the population or users of a product or service.
The participants had the opportunity to interact with peers from other countries in several tasks proposed to the team; sometimes, the resources and time were limited, so that they demonstrated their creative and improvising capacities, which had not been much valued before.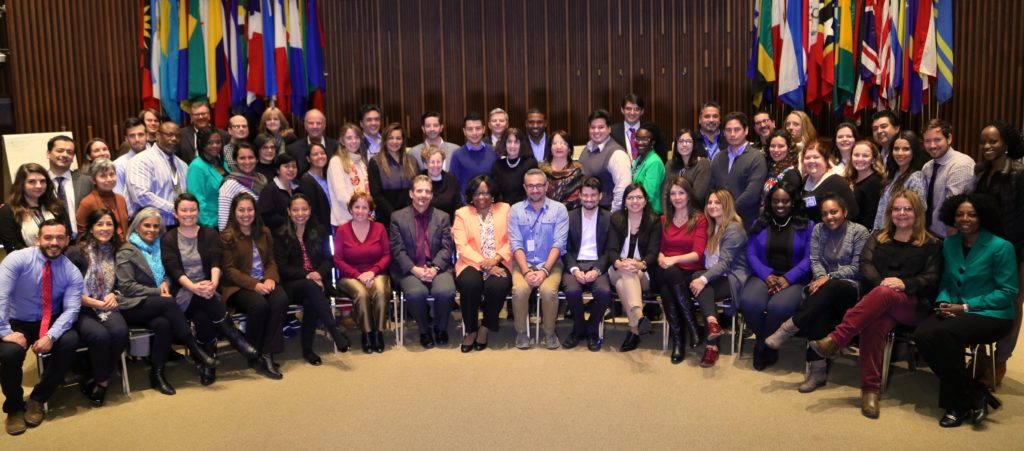 The Director and Deputy Director of the Organization, Dr. Carissa Etienne and Dr. Isabella Danel, respectively, dedicated some time to the participants, spoke about the relevance of institutional communication and answered questions, which expanded importance and responsibility of the work developed by communicators. The Department of External Relations, Partnerships and Resources Mobilization (ERP) showed that correctly communicating the potentialities of an institution may mean obtaining financial funds of external donors, which are currently very necessary.
The Latin American and Caribbean Center on Health Sciences Information (BIREME) uses several internal and external communication channels, including social media. According to the lessons learned during the event in Washington, D.C., adjustments will be made in the way of reporting the Center's actions, products and services regarding scientific and technical information in health; hence, the language will be friendlier to users, focusing mainly on the advantages of its use as compared to competitors. Furthermore, it will be of paramount importance to reactivate the internal network of collaborators, formed by the professionals involved in technical cooperation activities, in order to strengthen, speed up and increase the communication capacity of BIREME, keeping it abreast of the future communication of the Organization.