On March 3, 2021, BIREME completed its 54th anniversary as a Specialized Center of the Pan American Health Organization/World Health Organization (PAHO/WHO), which is part of the Department of Evidence and Intelligence for Action in Health (EIH). By performing its mission of democratizing information, knowledge, and evidence for decision-making in health, BIREME maintains and strengthens its presence not only in the Latin American and Caribbean Region, but also internationally.
This month also marks one year of global challenges due to the COVID-19 pandemic, which requires the management of and access to high quality information and scientific evidence in health, and especially research efforts for the evolution of science, and in this sense, BIREME's mission, its products, services and lines of action can effectively contribute to institutions, experts, researchers, and professionals at the forefront of these efforts.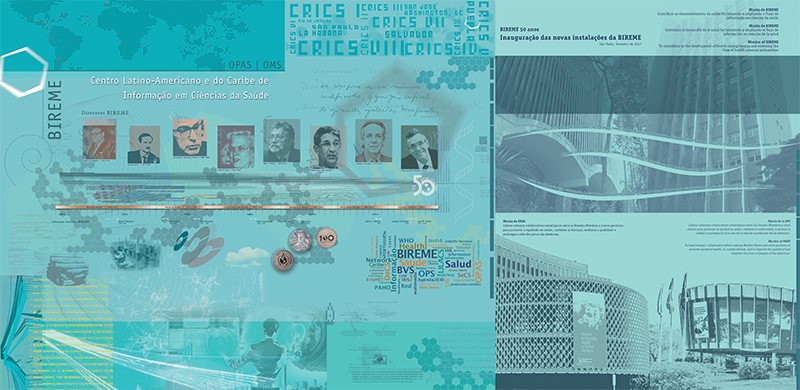 Among BIREME's main focus areas, it is worth mentioning the continuous improvement of its products and services of information and scientific communication, such as the Virtual Health Library network (VHL), which is celebrating its 20th anniversary this month,  LILACS (Latin American and Caribbean Health Sciences Literature), who celebrated its 35th anniversary in 2020 and DeCS (Health Sciences Descriptors), who will celebrate its 35th anniversary in 2021. These products have recently had the launch of innovative services, such as DeCS/MesH finder and Evid@Easy.
It is worth highlighting the Global Index Medicus (GIM), coordinated by WHO, the national and thematic VHL networks, such as the Nursing VHL and Traditional, Complementary, and Integrative Medicine (MTCI), and the MedCarib/CARPHA for the English Caribbean. Initiatives especially developed to make reliable information on COVID-19 available to health professionals and society include the Windows of Knowledge; support to WHO in the development of the  WHO COVID-19 database, using the same GIM platform; the methodology of  Evidence Maps applied to integrative practices in the clinical management of the symptoms of the disease; and the e-BlueInfo app  for healthcare professionals with information selected by experts, whose version 2.0 has just been released, to name but a few.
Recent developments also include the International Database of GRADE Guides, Health Legislation Database, Open Educational Resources and in-person and virtual courses of scholarly communication in health and access to information.
BIREME also counts on the support of its Governance Committees, the Advisory and Scientific Committees, which perform consulting roles to the Director of PAHO/WHO, regarding the programmatic, managerial and technical cooperation functions of the Center, through annual meetings.
Thus, for 54 years, BIREME has been offering innovative information products and services that follow international standards and the state of the art in information methodologies and technologies, in addition to having solid partnerships with ministries of health, libraries, research and healthcare institutions, and PAHO/WHO Collaborating Centers in Latin America and the Caribbean and countless others outside the Region.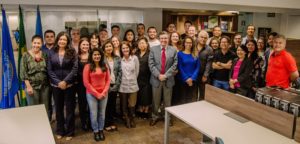 The tag cloud that illustrates this subject, created specially to mark the date, brings together the main terms that reflect the results of the work of the teams over the more than five decades, based on innovation and the state of the art in information, knowledge, evidence, and scientific communication in health in Latin America and the Caribbean.
"Fifty-four years filled with many success stories and challenges that BIREME has overcome throughout its path to continue to position itself as a center of excellence in scientific information in health. Everything that has been accomplished so far is a work done by many hands, with the participation of our networks of cooperating centers and also thanks to the enthusiasm and dedication of a team always willing to collaborate and build collectively", said Dr. Diego González, Director of BIREME.