The Seventh Session of the Scientific Committee (SC) of the Latin American and Caribbean Center on Health Sciences Information of the Pan American Health Organization, World Health Organization (BIREME/PAHO/WHO) was held virtually on September 30th with two main objectives: (i) to report on the progress of the Center's management and technical cooperation activities based on the recommendations made in 2020; and (ii) generate an exchange among SC members to obtain new recommendations with a view to improving the visibility and quality of BIREME's products and services for Latin America and the Caribbean. The SC is one of BIREME's Governance Committees in addition to the Advisory Committee (AC).
The following members participated in the VII Session of the SC, as recognized experts in their areas of expertise and appointed by the AC for a 3-year term: Alexandre Pozza Urnau Silva, Development, Operation and Financing for Projects, Products, and Services at BIREME, Brazil; Amanda Wilson, Information Management, United States; Antonio Sánchez Pereyra, Scientific Communication, Mexico; Barend Mons, Information Technology, Netherlands; Cezar Augusto Cabezas, Scientific Research, Peru; Fabio Tarasow, Education, Argentina; and Jorge Barreto, Evidence-based Health, Brazil.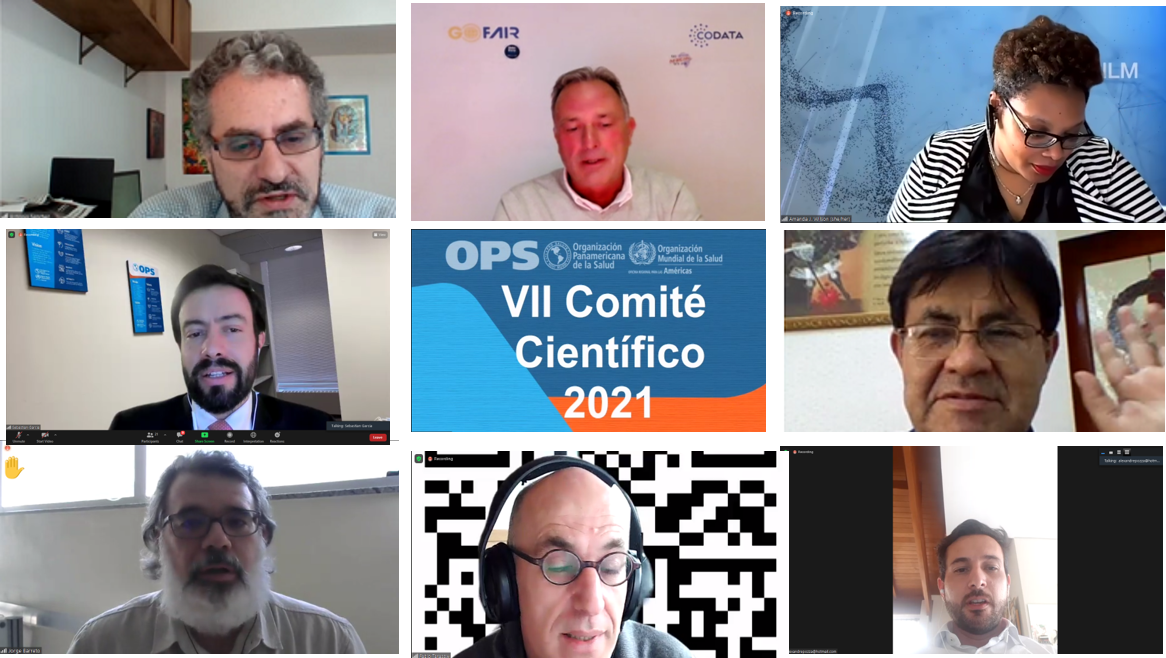 PAHO/WHO was represented by the Director of the Department of Evidence and Intelligence for Action in Health (EIH), Sebastián Garcia Saiso, by the Director, Diego González Machín, and from the BIREME team, Cezar Cabezas was named president and moderator, and Jorge Barreto was the rapporteur of the session.
The session featured presentations by the Director of BIREME, Diego González, and his team, covering the areas of management and technical cooperation of the Center, with an emphasis on the results obtained and the development of information and scientific communication products and services in health in 2021. The following is a summary of the main suggestions for strengthening BIREME's technical cooperation:
Emphasize research data and create databases for depositing these data rather than supplying databases of articles.
Discuss and suggest new formats for courses and training, including topics on research data management at the level of authors and librarians.
Continue to improve the confidence of shared information (e.g., evidence maps, where the effectiveness of interventions is discussed).
Continue effectively promoting products and services.
Expand training in scientific communication for students and young researchers.
Promote greater exchange with SC members on the Center's developments.
Strengthen the capacity to support the training of health professionals.
Committee members made positive comments about the results obtained and congratulated the BIREME team for the quality and innovation of the developments. This was followed by a fruitful round of discussion and suggestions, punctuated by relevant recommendations. As usual, the Governance Committees' recommendations are part of the Center's Biannual Work Plans and will be consolidated in a report to be sent for the final contribution of all and later forwarded to the Director of the Organization.