Considering that the access and use of scientific evidence is essential to support decisions and interventions related to health, the workshop 'Access and use of scientific information in health' was held on November 16th for users of the Virtual Health Library (VHL) Nicaragua, organized by the PAHO/WHO Country Office in conjunction with the Universidad Nacional Autónoma de Nicaragua (UNAN), in cooperation with BIREME.
The workshop, which had more than 97 participants, was aimed at health professionals and academics in the country, was conducted by Elisabeth Biruel, Librarian of Cooperative Information Services at BIREME and Alexandre Florencio, Health Advisor, in the Department of Health Systems and Services at PAHO Nicaragua (HSS/PAHO), and Maritza Vallecillo Flores, director of the UNAN Library System.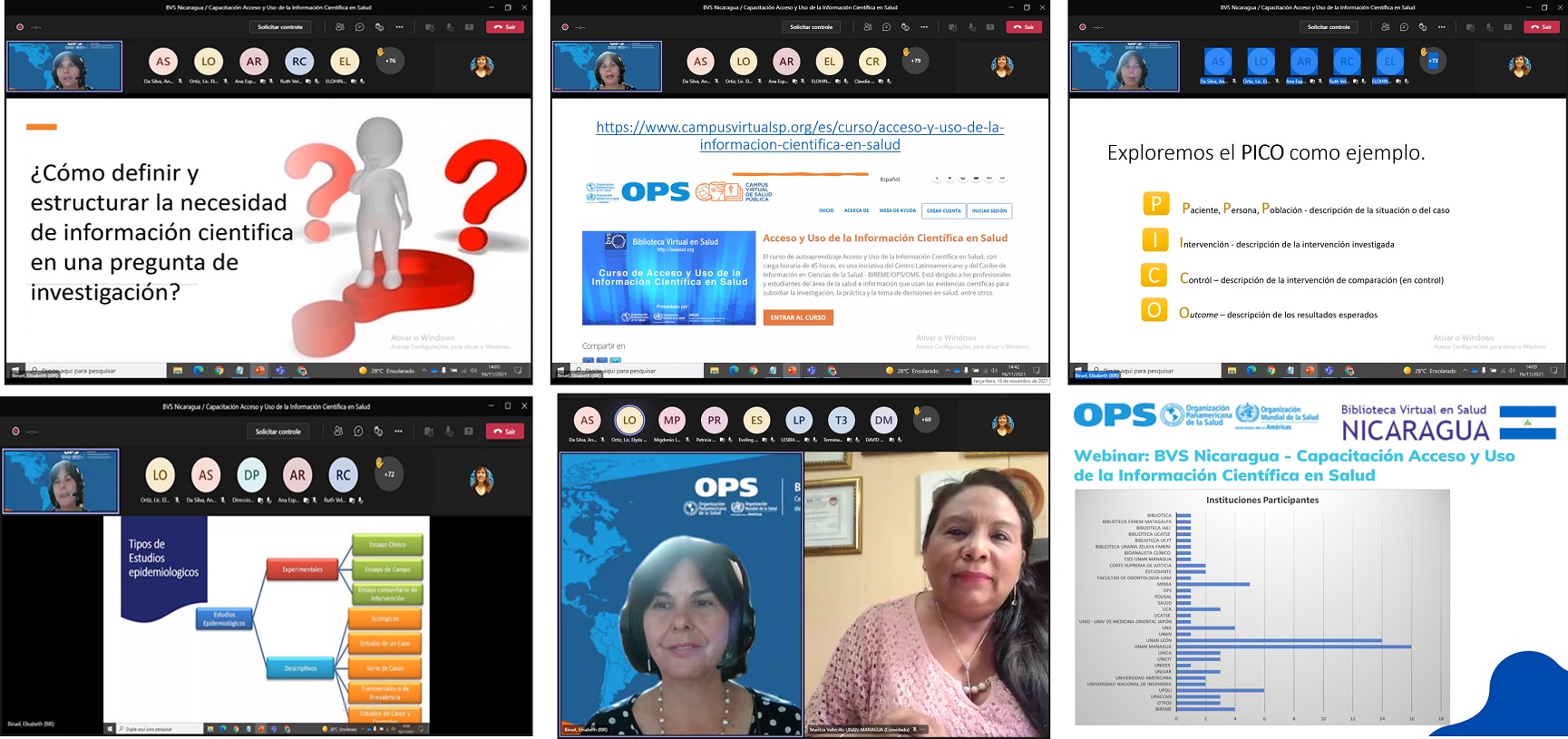 According to the participants, "the training allowed the team of librarians and information managers to have knowledge of the Nicaragua VHL, as well as to use different search strategies that facilitate obtaining a more accurate result, which contributes to the strengthening of capacities and skills in the use of and access to scientific information by information and health science professionals in Nicaragua. The virtual training was excellent, where various practices were carried out, obtaining the expected results in the search strategies."
This workshop is part of the Action Plan for the dissemination of the VHL Nicaragua and the development of local capacities through training for the Access and Use of Scientific Information in Health at BIREME/PAHO/WHO.