The Deputy Director of the Pan American Health Organization/World Health Organization (PAHO/WHO), Isabella Danel, presented on October 6 at Faculdade de Saúde Pública da Universidade de São Paulo (FSP-USP), contents of the report Health in the Americas+ 2017.
The publication analyzes health trends, challenges and conditions in the region. "One of most important tasks of PAHO has been to compile and share information for decision making at all government levels. This new publication escapes tradition and changes paradigms as a continuous space for monitoring and up-to-date data. It is the result of a collective effort of Member States and all PAHO team. It is a permanent commitment to strengthen solidarity among our population", said the Deputy Director. The Deputy Director presented a video on Health in the Americas.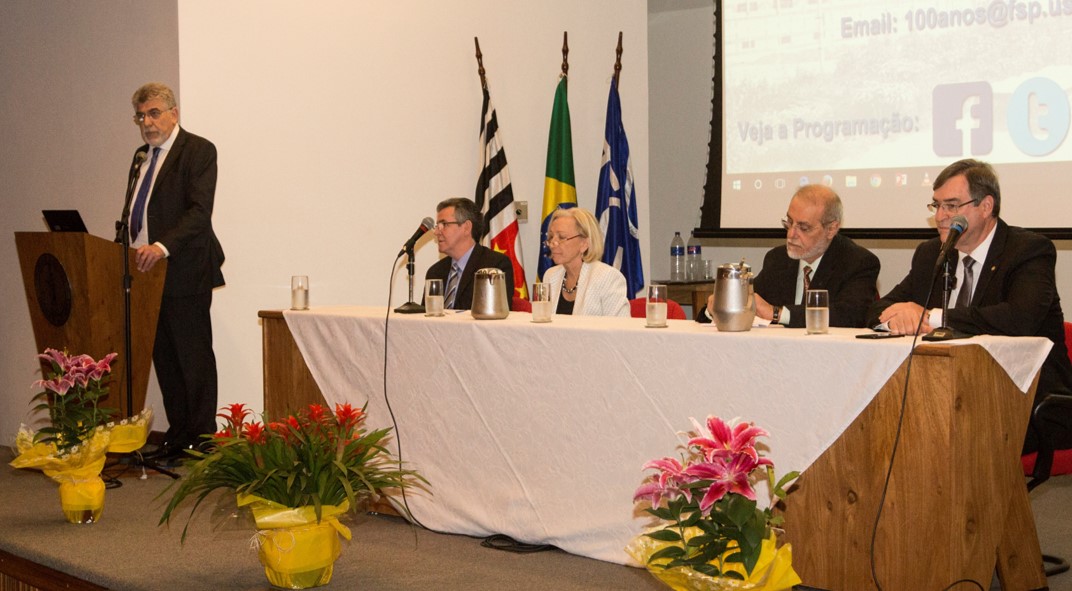 Isabella Danel mentioned the advances in the decrease in child mortality, increased immunization coverage, and reduction in cases of malaria and onchocerciasis, among others. However, she highlighted that are still health inequities that need to be tackled, both among the countries of the Americas and inside these very countries. She also took the time to answer questions of scholars and students.
During the event, Waldyr Antonio Jorge, Professor at the FSP-USP underlined the importance of analyzing and sharing data for public health. "PAHO works so that we, who we are on the front-end, in doctor's offices, emergency departments, primary care units or hospitals know what we have to do and how to do it, so we do not to get in situations of fragility".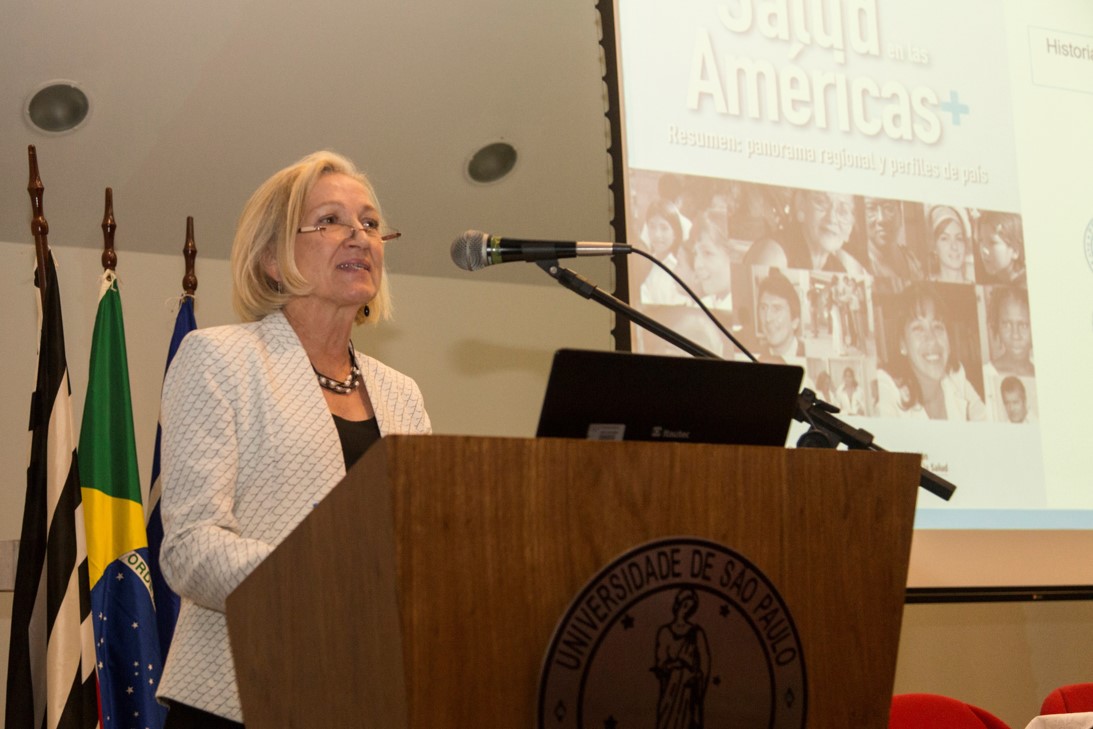 The Dean of Faculdade de Saúde Pública da USP, Victor Wünsch Filho, mentioned the historical links between the university, PAHO and the Latin American and Caribbean Center on Health Sciences Information. "BIREME has always supported us in the implementation of information technologies. The importance of the work that the organization develops is widely known in Latin America and the Caribbean because of its database. BIREME played an extremely important role in the development and implementation of our journal database, SciELO. We wish to formally acknowledge our desire to continue working with PAHO and BIREME in order to persevere fighting against health inequalities in the Americas".
According to BIREME Director Diego Gonzalez, the alliances are based on networking. "Working together with Faculdade de Saúde Pública – an institution with such an important scientific output – is a true privilege for us. We export the Brazilian experience to Latin America and the Caribbean countries. We are at a privileged location in Brazil and, more specifically in São Paulo, to develop so many projects together".
In his presentation, Dr. González emphasized that Faculdade de Saúde Pública has been a cooperating center of BIREME Network since 1985. Its contribution has been important to build the Public Health Virtual Health Library, which initiated its operations in 1999, with more than 15,600 records, 9 journals indexed in LILACS, and the creation of the DeCS category "Public Health" in 1986.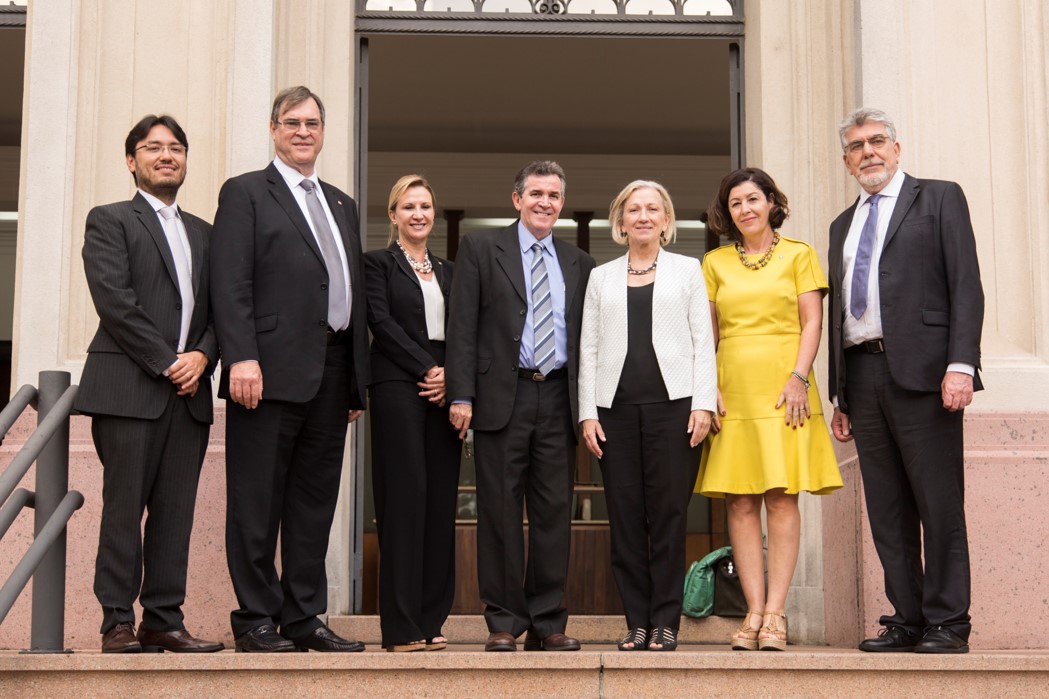 The presence of PAHO Headquarters, PAHO Brazil, and BIREME at Faculdade de Saúde Pública took place on the celebration of the 100th Anniversary of FSP-USP and 50th Anniversary of BIREME.
Text by Luis Felipe da Cunha Sardenberg Bastos, Communication Consultant of PAHO Brazil.