Dr.  Jacobo Finkelman, interim Director of the Department of Evidence and Intelligence for Action in Health (EIH), visited BIREME on April 24 to 26. The objective of this visit was to align the Center's work and technical cooperation as an integrating part of this Department. The EIH Department recently held a Working Meeting at the Organization´s Headquarters. The objective of the meeting in Washington D.C. was to strengthen the operational capacity of the Department, to foster a joint vision, and strengthen team work.
Dr. Finkelman is an epidemiologist  and holds a master's degree in public health and health administration. He was Interim Director of BIREME from April to June 2015. He was also the PAHO/WHO Representative in Brazil from 1998 to 2004, to cite only a few highlights from his extensive curriculum.
On the first day of his visit, Dr. Finkelman participated at Coffee with Ideas, an initiative that takes place monthly at BIREME in order to share with the personnel the main activities, participation in events, courses, meetings, etc., through a report made by the Director, which is followed by the presentation of a new product or service or an idea that could eventually originate a project. Due to Dr. Finkelman's visit, in addition to the presentation made by the Director, presentations on MyVHL, Portal Carpha EvIDeNCe and MTCI VHL were made.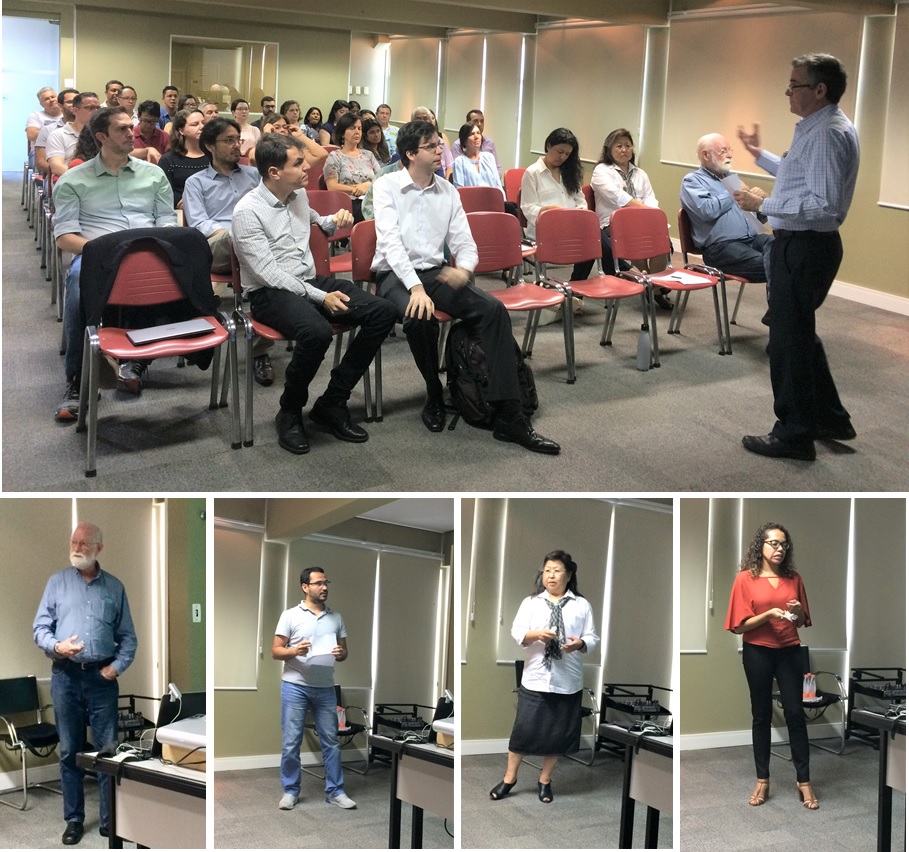 Dr. Finkelman held individual meetings with Dr. González and the managers, in order to acquire a detailed vision of the technical fields and of the administrative and planning management and, in parallel, to form a global panorama of the Center's contribution to the EIH Department.
The participation of the Interim Director of the Department in the meeting with the Sub Secretary of Administrative Issues of the Brazilian Ministry of Health and his team contributed greatly to deepen his knowledge about BIREME and its potential as a PAHO/WHO Specialized Center on scientific and technical health information.
In Dr. Finkelman's words, "it was a great personal satisfaction to reunite with colleagues and friends at BIREME. I am very impressed with BIREME's advances, for which I foresee a promising future. In fact, I am very proud of the fact that the Center is an integrating part of the EIH Department".