In coordination with the Brazil Office of the Pan American Health Organization / World Health Organization (PAHO/WHO Brazil), the Latin American and Caribbean Center on Health Sciences Information (BIREME) was present in activities and events in Brasilia, D.F., aiming to strengthen its technical cooperation program and institutionality in Brazil. BIREME plays an important role in the cooperation with Latin America and the Caribbean, as well as with other developing regions in the world through the sharing of experiences and knowledge in methodologies, technologies, products, services, and shaping scientific health information networks.
Technical cooperation
The Director of BIREME, João Paulo Souza, was in Brasilia on January 31st and February 1st, to fulfill four agenda items: (1) Technical meeting with the Secretary of Primary Health Care, Nésio Fernandes, with the FGL team at PAHO Brazil, CLAP (Latin American Center for Perinatology, Women and Reproductive Health) and other stakeholders to discuss strategies to reduce maternal mortality and how BIREME could support these efforts. In this sense, BIREME is positioned with its experience in providing access to information and scientific evidence and as a potential resource to develop digital solutions to support CLAP and PAHO Brazil. (2) Meeting with the Secretary of Digital Health, Ana Estela Haddad, to discuss potential cooperation. (3) Meeting with the CGDI/SAA/SE Coordination of the MoH to discuss cooperation with BIREME. (4) Meeting with the FGL team of PAHO Brazil to discuss the Public Health Emergency in the Yanomami Territory and how the BIREME could support this response, considering that the BIREME developed a Vitrine of Knowledge in response to the emergency.
PAHO reinforces zero tolerance for sexual exploitation, abuse and harassment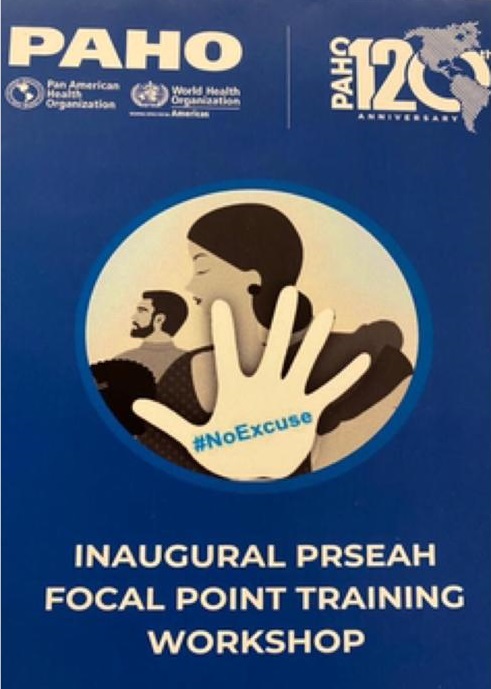 On February 14-16, in Brasilia, D.F., Brazil, PAHO/WHO promoted a workshop on Prevention and Response to Sexual Exploitation, Abuse and Harassment (PRSEAH), which was conducted by PAHO's Ethics area with support from PAHO Brazil and was attended by more than 60 participants. The zero-tolerance policy for misconduct involving PAHO staff and collaborators and the response focused on supporting victims were in focus.
Silvia de Valentin, Administrator of BIREME, is one of the focal points of the PRSEAH Network and was present in the workshop when she could understand the distinct dimensions of the theme, develop competence to exercise this role and support the strengthening of the Organization's ethical culture.
BIREME completes on March 3rd 56 years of uninterrupted activities for the democratization of access, use and publication of information and scientific evidence to support health systems, education, and research. To continue strengthened in its mission, it is important to have a permanent contact with funders and institutional partners and continuously explore options to develop collaboration with the Organization country offices and centers.