The democratization of access and use of scientific and technical information and evidence in health are the pillars of BIREME/PAHO/WHO technical cooperation, whose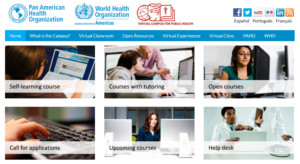 mission is to contribute to the development of health in Latin American and Caribbean countries (LA&C). The Virtual Health Library (VHL), as a PAHO/WHO strategy for technical cooperation through BIREME, has been supporting this mission since 1998 and adjusting to new challenges and opportunities in information technology and communication to expand access to information and evidence in the educational processes of healthcare professionals.
This is the main reason for the synergy, since 2007, between the VHL and the PAHO/WHO Virtual Campus of Public Health (VCPH, https://www.campusvirtualsp.org/), which promotes a network of Education in Public Health in the LA&C region, for the development of permanent education infrastructures and capacities that may enhance workforce skills and public health practices.
BIREME and the VCPH regional coordination keep the Network of Open Educational Resources Repositories (VCPH/VHL OER Network) to promote the production, publication, dissemination and utilization of learning tools. There are over six thousand OER available in the repositories of 12 countries in the Region, coordinated by the country nodes of the VCPH network, PAHO/WHO and BIREME. These resources are available at the VHL and also integrated with more than 190 thousand documents related to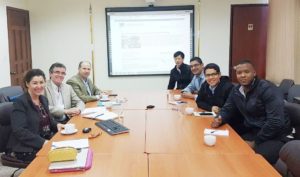 Public Health and published in international databases, such as MEDLINE and LILACS.
"To select and share key educational resources in PAHO/WHO relevant themes is a core aspect that the OER strategy aims to develop", said the Regional VCPH Coordinator, Gabriel Listovsky. The OER Network articulates with country nodes and promotes initiatives with the Region's health organizations, so that they publish and share their educational resources.
In March 2016, Cuba held a workshop to review and update the OER Network policy and work processes, aiming to ensure its development from a greater impact and visibility perspective. Among the commitments agreed in the workshop, the VCPH will advance, in collaboration with BIREME, in the design and setup of a course directed to strengthen and guide the OER strategy with country nodes, which includes Cuba and Brazil nodes.
BIREME also collaborates in work groups to discuss methodologies and information technologies related to the production, publication, organization and dissemination of OER and designing and planning distance education activities, developing educational design and educational support. "The alliance between VCPH and BIREME will be increasingly stronger and it mirrors what the inseparable union of information and education stands for", stated Diego Gonzalez, Director of BIREME.