One of the guidelines of the health system of Brazil is a decentralized management. In this context, health information is a cross-sectional and highly strategic topic, considering the continental size of the country. Besides being a constitutional right, access to health information, in its broadest concept, promotes the reduction of iniquities and improves quality of life.
Together with the information technology revolution new management forms have emerged, regarding storage, processing, retrieval, and dissemination of information. In th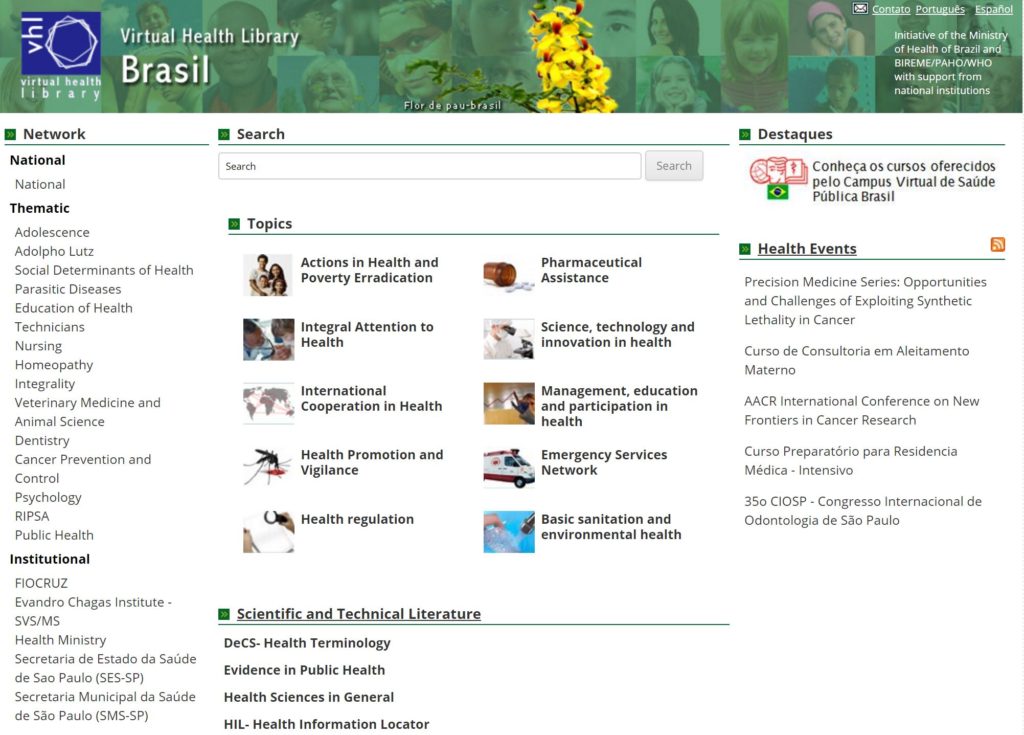 e 1990's, BIREME/PAHO/WHO and the Virtual Health Library (VHL) model joined this process, creating opportunities for the timely dissemination of accurate information directed to decision makers, professionals, students and the general population.
The Coordinator of Coordenação Geral de Documentação e Informação, Subsecretaria de Assuntos Administrativos, Executive Secretariat of the Ministry of Health of Brazil (CODINF/SAA/MS) Shirlei Rodrigues Gonçalves,
stated: "With the expansion of the VHL model, based on network operations, the Ministry of Health, in partnership with BIREME/PAHO/WHO, delivers to society the Brazil VHL, which includes 34 thematic areas, providing more than 25 million scientific and technical documents, in addition to support, by means of technical cooperation, the development of Rede de Bibliotecas e Unidades de Informação Cooperantes da Saúde – Rede BiblioSUS. The network aims at the expansion and democratization of open access to health information, ensuring the representativeness of Brazilian scientific and technical knowledge in databases that comprise the VHL Regional Portal, thus, strengthening the south-south cooperation.
The future requires advances with new information products and services, with the challenge of translating them into unformal language, which facilitates scientific research, the search for evidence, policy-making, and social control, understanding that information is also a remedy. This, in addition to being a line of work of Brazil's Ministry of Health, it is the line of action of BIREME's new management. According to its Director, Dr Diego González, "one of the priority lines of action is knowledge translation, which involves the search, analysis and synthesis of evidence and the application of scientific knowledge in decision-making processes. Such experiences as Brazil's may be replicated in other countries of the Region."