In 2017, together with the Human Resources Department of PAHO/WHO, BIREME held two training activities involving all employees. The events took place outside BIREME's facilities, leading to everyone's effective participation and effort in reflecting themes and actions that characterize a real teamwork.
On November 24, the training program led by Catalisar Educação Corporativa, and coordinated by Mr. Rogério Cortes, addressed the following topics: (1) Esprit de corps; (2) Emotional intelligence; (3) Elements to build partnership; (4) Communication; (5) Diversity and (6) Systemic view. This was the second training held in 2017. The first one, in April, focused on the same objectives, but used a different methodology, which was oriented by staff from the Treinamento Empresarial Outbox.

The training had many group activities that demanded of the participants integration and collaboration, creativity, agility, efficiency, altruism and collective spirit. The teams were constantly rearranged and modified, allowing all to interact with as many colleagues as possible.
The final activity involved all employees in a single task that had any by-products: to build a boat, garments for all, and a flag just using newspaper, masking tape and staples, in addition to writing an anthem. Lastly, all participants had to parade inside the boat, wearing the garments, flying the flag and singing the anthem. They successfully developed the activity within the deadline, showing much cooperation and good humor.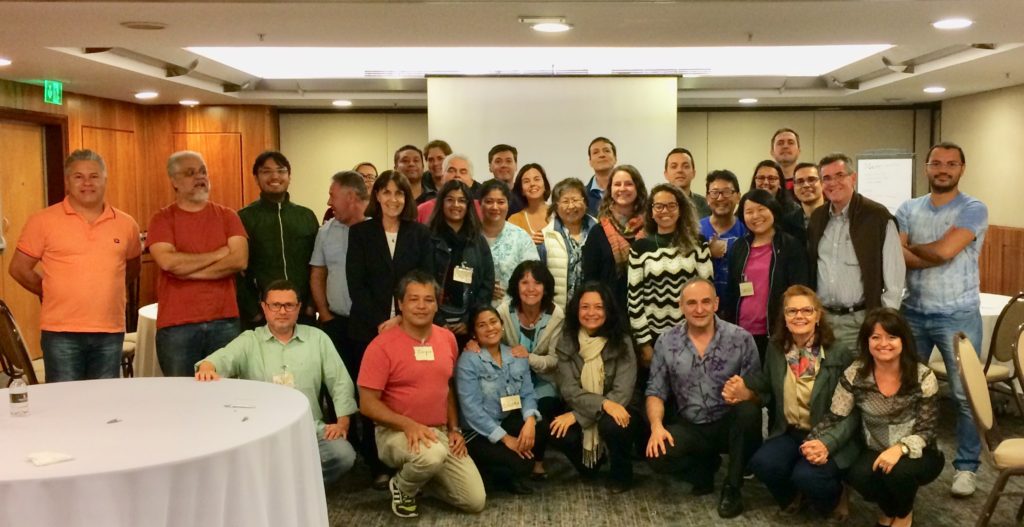 According to the coaching staff, the BIREME team exceeded expectations and showed excellent results. The employees considered the training very productive and successful, besides being funny and surprising. Words such as union, sense of belonging, resilience, respect, learning, empowerment, pride, evolution, trustiness, integration, cooperation, experience, gratefulness, commitment, prioritization, hope, and engagement were used to describe the experience.
Dr. González, Director of BIREME highlighted that "strengthening teamwork, emotional intelligence and building confidence are priorities of Bireme's management, since these elements contribute to the necessary organizational climate for an efficient and quality technical cooperation".
Related topic