BIREME maintains, since 2011, a line of action with the São Paulo Municipal Secretariat of Health for the development of its Virtual Health Library (SMS São Paulo VHL), launched in August 2011 in the scope of the Cooperation Term 44 (TC44), concluded in December 2018.
The VHL SMS São Paulo fulfilled its mission to promote, expand, and strengthen its technical, scientific and teaching areas to disseminate and make available in full text the scientific and technical production of the Secretariat, in addition to contributing to the development of public health and the strengthening of the Unified Health System (SUS) in the city of São Paulo.
Within the scope of teaching, the SMS São Paulo Municipal School of Health develops distance education activities through partnerships established between the Knowledge Management and Educational Technologies Division and the other areas of the SMS.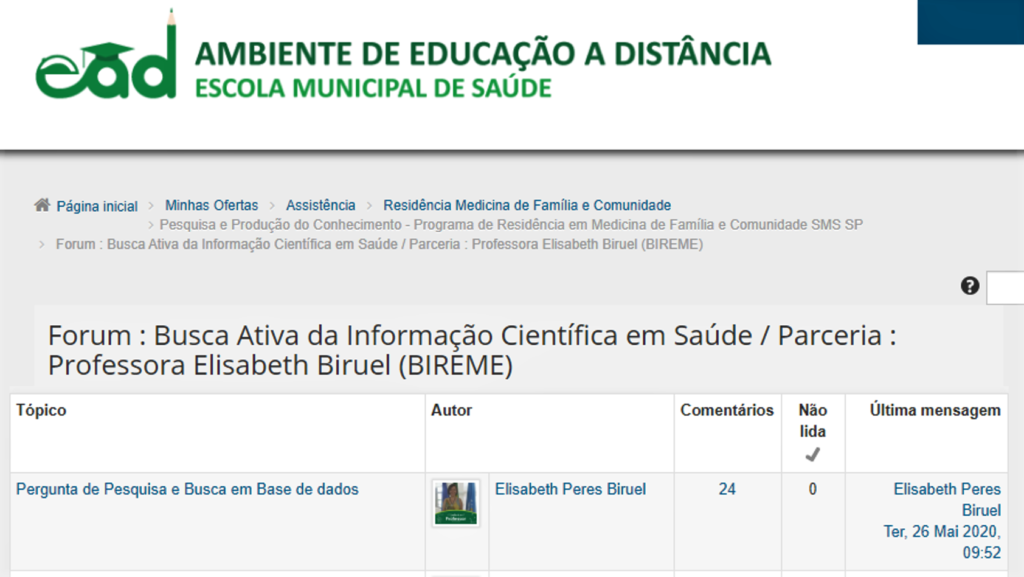 Considering the historical institutional relationship with SMS São Paulo, and at the invitation of the Medical Residency Program in Family and Community Medicine of the institution, represented by Renata Luciana Hasegawa Fregonezi and Marcia Affonso Fernandes, the librarian Elisabeth Biruel, from the Information Services area of BIREME, held on April 27th a training on Access and use of scientific health information to 40 residents. The learning strategy used was satisfactory, and includes a project in development of a forum to support residents in the active search for scientific health information.
According to Diego González, "the strengthening of local capacities is one of the priorities of BIREME's work plan, and this activity aims to facilitate the access and use of information available in the VHL for decision-making, and to contribute to reducing the gap between scientific knowledge and practice in the area of health." In this sense, this event brought together residents, medical supervisors and researchers in the areas of Family and Community Medicine and Clinics.