In order to gather and structure its main scientific journals in a single virtual environment, the São Paulo State Health Secretariat (SES/SP) created the Portal of Scientific Journals. The portal will offer differentiated services, such as the electronic management of journals through an online editorial flow, using the Open Journal System (OJS) and will increase the visibility of the journals of the institutes that are part of the Information and Knowledge Network VHL of the Secretariat.
Initially, five journals compose the portal, available in full text: the Boletim Epidemiológico Paulista; Boletim do Instituto de Saúde; Cadernos de História da Ciência; Hansenologia Internacionalis; and the Revista do Instituto Adolpho Lutz which completes 80 years of its creation in 2021.
The Journal Portal is the newest information source available in the Virtual Health Library Information and Knowledge Network (RIC VHL). The VHL-RIC is the result of the Scientific and Technical Information Management Project, established in 2006 between SES-SP and the Latin American Center for Information in Health Sciences (BIREME/PAHO/WHO).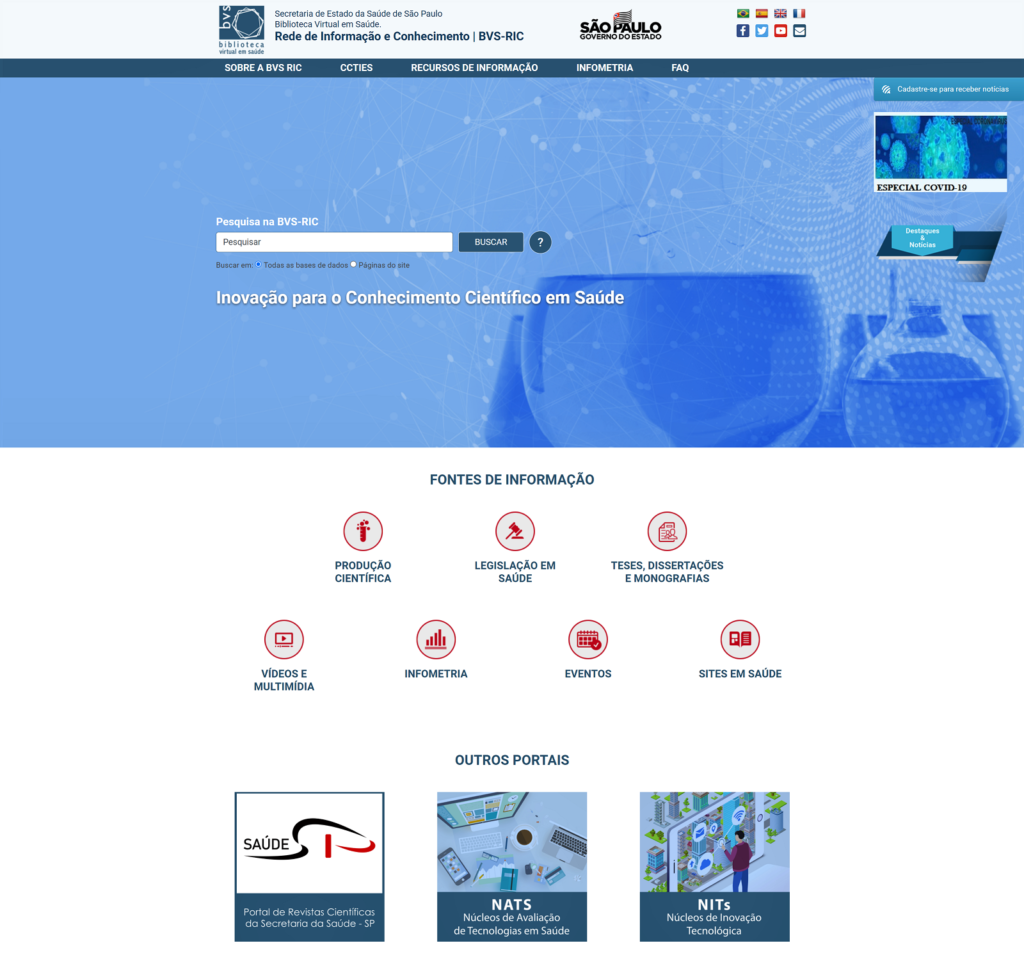 Within the scope of this cooperation, products and services related to the Technological Innovation Nuclei (NIT) and the Health Technology Assessment Centers (NATS) were developed, data on the scientific output of health professionals and researchers working within the scope of SES-SP; Health Legislation; infometric studies of the scientific and technical production of SES-SP research institutes published in regional and international  databases, among others. In the Journal Portal, Bireme contributed to build the website's homepage and update the RIC VHL secondary pages, promoting their integration.
The launch ceremony of the Journal Portal (the recording is available on the Secretariat's YouTube channel) took place virtually on May 14th and was attended by authorities of the São Paulo State Health Secretariat, as well as the Editors of institutional journals. At this occasion, the 80th anniversary of the Revista do Instituto Adolpho Lutz and the 120th anniversary of the Butantan Institute were also celebrated.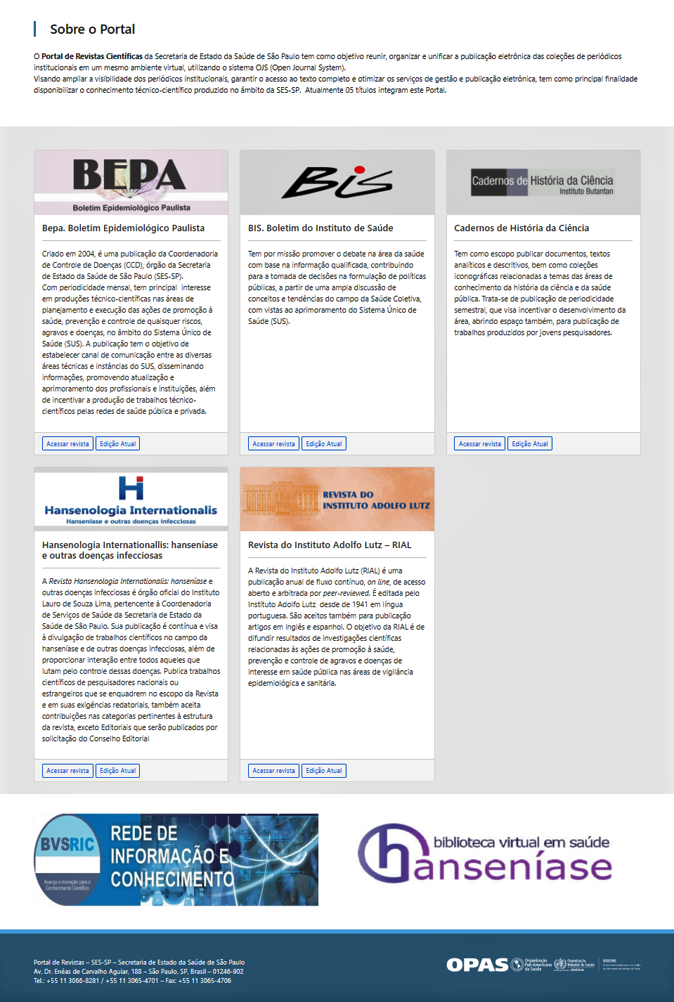 According to Lilian Schiavon, Coordinator of the VHL Information and Knowledge Network of SES-SP, "this initiative, in addition to offering structured services, greater autonomy for publication to scientific editors, promoting and increasing the visibility of the institution's journals, arrives to add value to the sources of information available in the VHL-RIC. We work so that the Scientific Journals Portal can have the same success and credibility that the VHL-RIC achieved under SES/SP. We are always looking for the realization of new projects, with the support of the BIREME/PAHO/WHO team, aiming to strengthen access to health information."