The BIREME Director Transfer process that took place on October 27th and 28th formalized the end of Diego González's term as Director of the Center and the appointment of Sebastián García, Director of the Department of Evidence and Intelligence for Action in Health (EIH) of PAHO/WHO as Interim Director. Diego González retires from PAHO/WHO after 30 years of dedication and service, having worked in several countries in the Region.
On October 29, the Center's employees gathered on a Zoom meeting to say goodbye to Diego González at Café com Ideias, the monthly activity to share information about BIREME's main activities through presentations by the Director and Managers, in addition to celebrating birthdays and keeping in touch between the teams even in a virtual way, due to teleworking during the global COVID-19 pandemic. This Café com Ideias, however, had a different format, as the agenda was designed to honor and say goodbye to Diego González. More than 50 people attended the tribute, including collaborators, consultants, colleagues from PAHO/WHO representations, and partner institutions.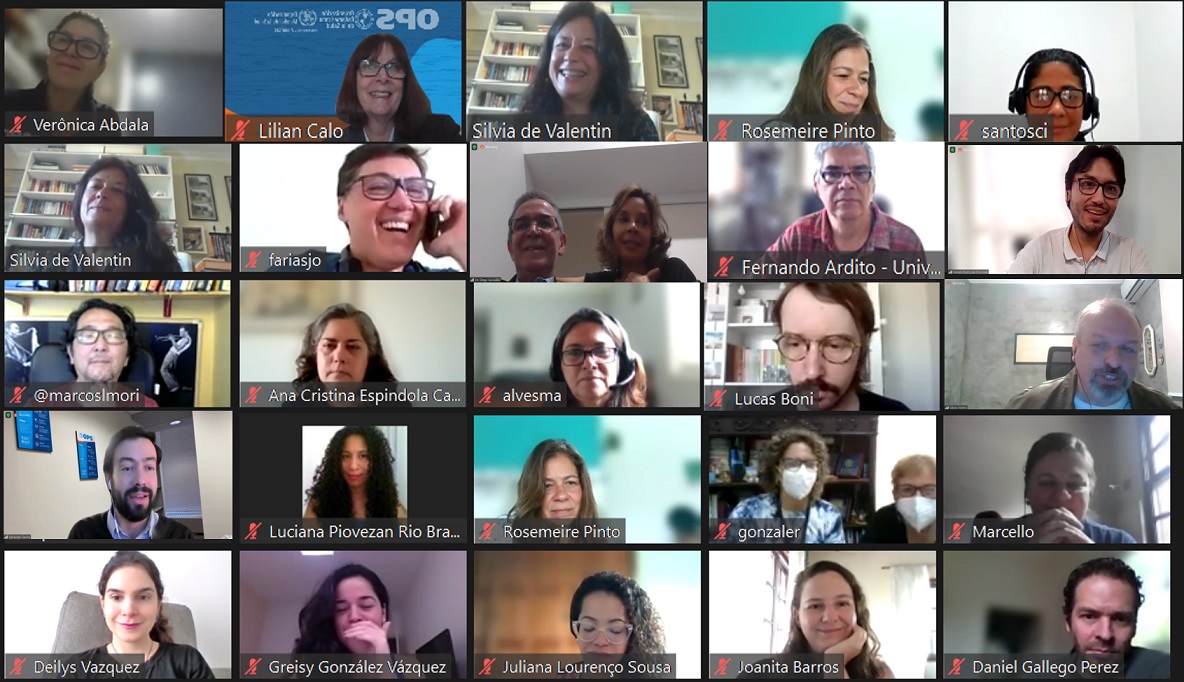 Sebastián García, EIH Director and beginning November 1, Interim Director of BIREME, was in charge of the opening. He stated that he was honored with this task and, in a way, already familiar with the team and the work of the Center, having participated in most of the Café com Ideias since April 2020, when they started to be held virtually. Sebastián has also followed numerous BIREME events, such as celebrations and product and service launch over the past 18 months.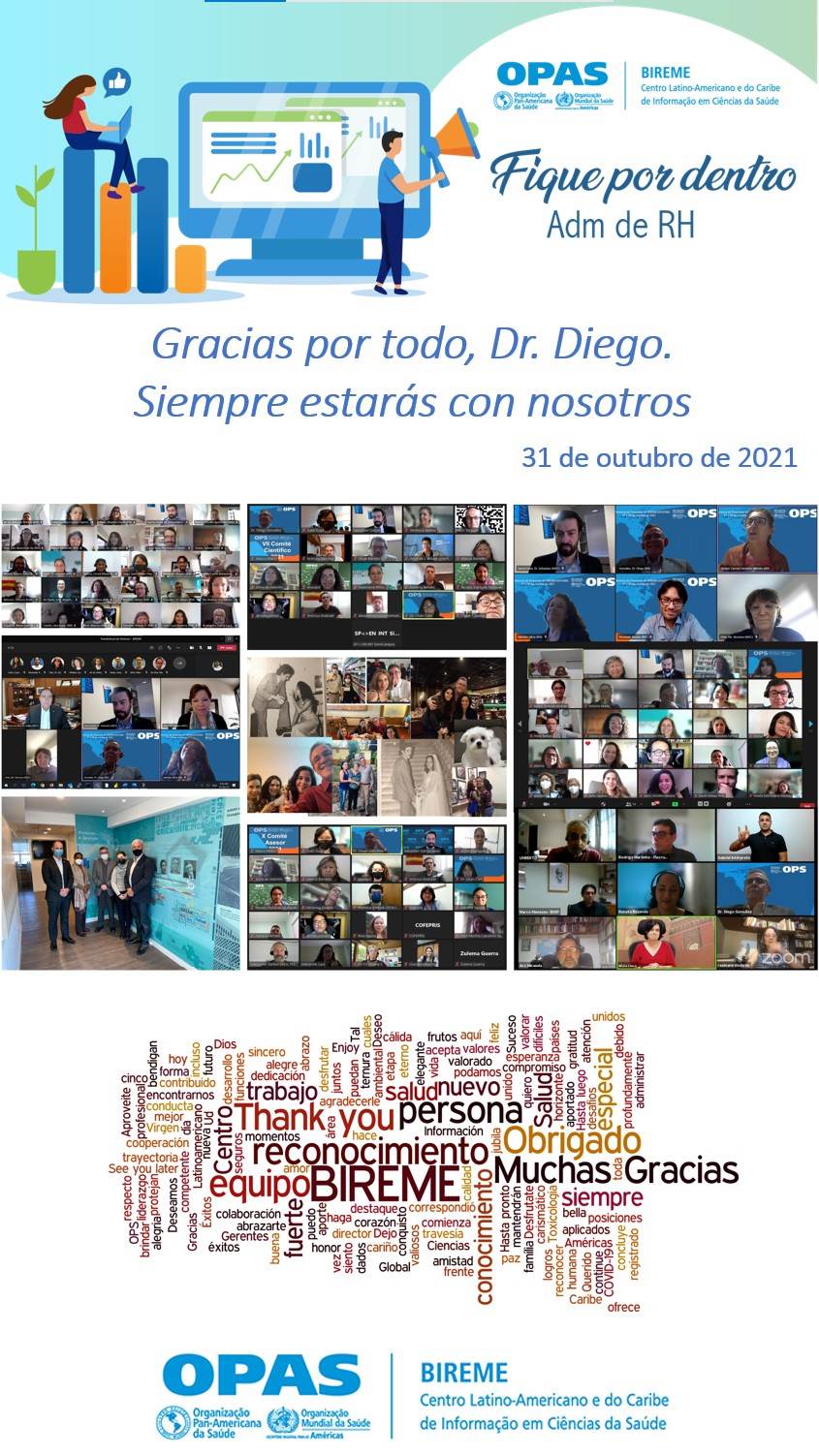 Next, a video was presented consisting of photos of Diego González's professional performance at BIREME and on missions to countries in the Region, with collaborators, members of the Governance Committees, PAHO/WHO authorities, institutional partners, and colleagues from the Organization, recording numerous and fond memories of his career.
Managers Silvia de Valentin (Administration and Planning), Verónica Abdala (Information Sources and User Services) and Renato Murasaki, on the occasion (Information Methodologies and Technologies) expressed their appreciation for González's direction of BIREME over the last five years and thanked him for his conduct, always guided by humanism, ethics, respect for the family, recognition of all the collaborators' skills, and encouragement of the personal development of all. A musical entertainment activity enlivened the session – a musician presented songs by Elvis Presley, Alceu Valença, and Gonzaguinha, moving people and making many sing and dance.
Finally, Diego González was welcomed by his family, who participated in the event, surprising everyone. González' daughters – Deilys and Greisy – and his wife Ileana gave moving statements. As a backdrop for the event, slides with photos of the families of the Center's employees, because for Diego González, the family has always been– and still is– the priority, as it is the emotional basis for all of us.
Everyone was able to express gratitude to Dr. Diego, wishing him and his family all the best. It was agreed that his five years of management were focused on the constant recognition of individual and collective qualities. Sebastián García closed the event with best wishes to Diego González in the new phase of his life.