In the context of the technical cooperation agreement that marks phase III of the partnership between the Municipal Health Department of São Paulo (SMS – São Paulo) and BIREME/PAHO/WHO, the course on Access and Use of Scientific Information in Health was held virtually on February 23rd. With a workload of 2h, targeting health and information science professionals from SMS-São Paulo, the course had the participation of over 130 professionals, including those from outside SMS-São Paulo, and was taught by the SCI Supervisor of Customer Service Rosemeire Rocha Pinto, being available in open access on the YouTube Channel of the Municipal Health School of São Paulo.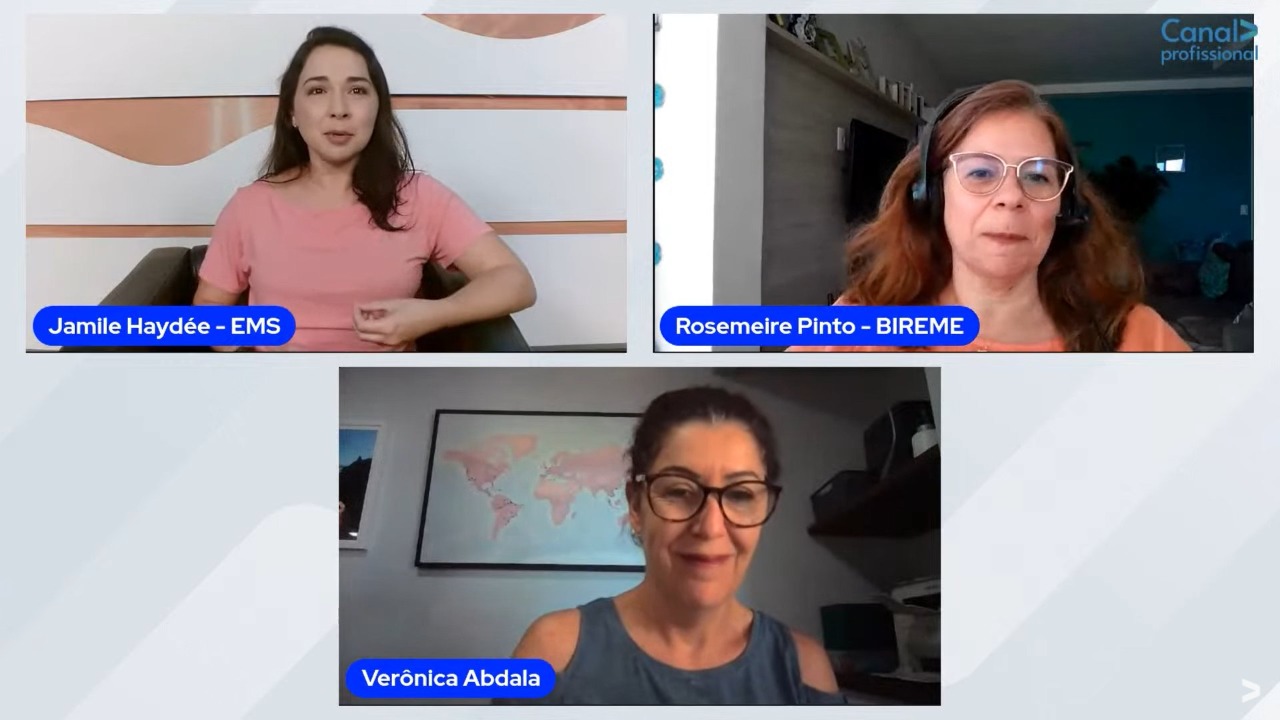 The training, which is customarily present in the agreements with SMS-São Paulo, aims to strengthen the skills and techniques of searching for and managing health information, both for multipliers, researchers, and librarians, as well as for users of the Virtual Health Library (VHL). More specifically, in this edition, BIREME presented the methodology and resources for accessing and using scientific and technical information, available at the VHL SMS-São Paulo, to support health-related decisions and interventions.
The navigation and presentation of the search resources took place in the SMS VHL interface, considering all the databases and highlighting the output of the secretariat itself, through the digital collections Collection and Production, with almost 20,000 records from the network of technical areas that integrate the VHL SMS São Paulo. By self-identifying in this context, BIREME also sought to encourage the registration and development of new materials for these own information sources.
The training content addressed the following topics for an effective search and retrieval of scientific and technical information: PICO models for defining the research question, main types of clinical studies, localization of subject descriptors (DeCS/MeSH), advanced research resources and navigation in the search and results system and critical evaluation of information.

In his speech at the end of the course, the director of the Municipal Health School of São Paulo, Marcelo Takishi Scrocco, highlighted the need for these actions to strengthen the links and importance with the health professionals of the secretariat.
One of the lines of action foreseen in this phase III aims to reactivate and strengthen the collaboration network with broad participation of the technical areas of SMS-São Paulo. In this way, other training activities are being planned within the scope of this new agreement, which is valid until 2025.